Online courses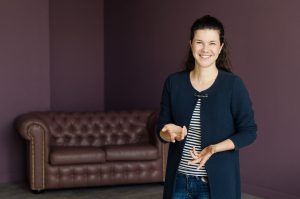 In addition to Skype lessons and webinars, we are developing online courses aimed at different learning levels.
A course currently under construction is "Sujuvaa kirjoittamista" for levels B2-C1.
The course is intended to be six weeks long and is aimed at people who would like to reach an advanced level in writing.
The course might be useful for you if:
– you have already passed the YKI exam with a grade 4 (B2) on all language skills and now you want to be able to write formal texts, school essays, articles and artistic texts.
– you have lived in Finland for a long time and are able to fluently communicate in daily life situations and at work, but would like to improve your writing skills.
– you are easily able to express your thoughts in the written form, however, you would like to master the constructions typically used in Finnish-language writing.
The course consists of three units, each of which includes:
1. authentic text
2. grammar and lexicon exercises, links for independent grammar learning, and correct answers
3. a video lesson
4. after completing the exercises, the student writes an essay on a given theme and sends it for correction. The teacher comments on and corrects the essay in Word, which allows for easy editing.
The course is mainly focused on participles (partisiipit) and their use as adjectives and analogs of subordinate clauses, as well as on other participle derivatives commonly used in writing at levels B2-C1.
Participating in the course will allow you to:
– learn to use constructions with participles in writing
– identify mistakes you typically make and fix them
– delve into the nuances of using complex grammatical constructions
– improve your spelling
The course fee is 120 euros.
Contact us for further details.
Regards,
Kristina Salmela