Webinars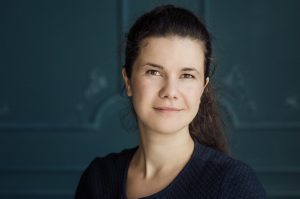 We are planning to hold regular webinars starting autumn 2018.
A webinar is an easily accessible and convenient method of learning the Finnish language without the need to leave the house. All you need is a computer and an Internet connection.
Following registration, you will receive a link to your e-mail which will redirect you to the webinar room.
The format of the webinar allows for the use of presentations and other material which also get sent to the participants' e-mails.
During the broadcast, you can comment and ask the teacher questions in the common chatroom.
An available video recording of the session allows you to repeatedly return to the topic you are studying.
Join our Facebook group to stay updated on the new webinars.
Kristina Salmela